Before & After 5% Limo Tint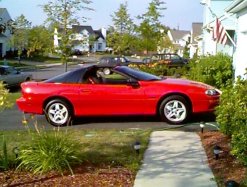 The difference is Great, You'll love the look and privacy.........
Thanks to Alex Pilavakis, owner at TROPIC Window Tinting for his personal Attention
and a Fantastic job. If you need a tint job and you live in NJ, tell Alex I sent ya for personal attention
and the BEST price around.....!
Phone # (908) 688-8705 1449 Stuyvesant Ave. Union NJ 07083
or E-Mail him at Tropic Window Tint