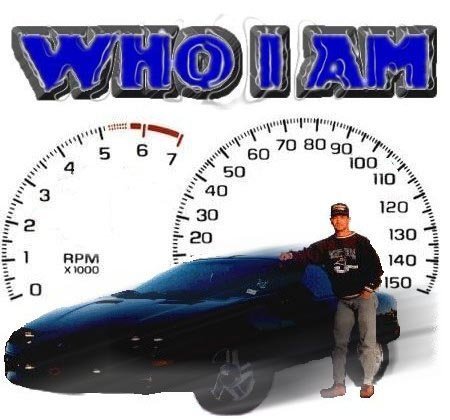 My name is Bill Pador and I'm a 34 year old Police Officer from Northern NJ. I am married with 2 beautiful daughters Jacqulyn who is 5 and Alexa who is 1. I started this web site in April 1998 after fooling around with some web authoring software and wanted to try my hand at putting up my own web site involving my second love, My 1996 Z28 ! Ever since I was a kid I always wanted to have the badest car on the block. I always had some type of sports car my whole life and some pretty fast ones at that. But I never really worked on a car to get the most out of what it had to offer until now.
My first car was a 1968 Dodge Charger with a 440 magnum in it. My Dad helped me get it up and running and boy that old tank really got up and moved. I raced it at Englishtown Raceway Park almost every weekend. I was pulling low 12's consistently. After that I had a bunch of non race cars until I got back into the scene with my first Ford Mustang in 1988. I eventually had three of them, a 1988, 91 and 93 in which I never really did any modifications to them for the exception of a K&N air filter and under drive pulleys.
Then back in October of 1995 I found my love. While looking for a new ride I happened upon a Chevy dealer in Parsippany NJ and saw my car. There it sat all by itself, Black, shinny and had all the equipment I wanted. The black leather seats were soft, the BOSE CD player sounded awesome and the T-Tops were calling for me to take them off and cruise down the highway.
I bought the car and the rest is history. Those of you who bought your car new know how I feel. I drove the hell out of it every chance I got. But I wanted more, I wanted something different. I wanted a car that when it went down the road, people would say " Damn, now thats a nice Z ". So I started to modify my car little by little. I started with some good tires, then I made the smartest purchase to date, A BORLA cat back exhaust ! From my stand point, if your gonna make ANY mods to your car and you love the sound of a mean machine, get a BORLA ! The sound is so nice, that I turn off my BOSE option to listen to the car hum going down the road and watching the heads turn in all the cars and on the side of the road is so amazing. I get so many compliments on the sound of my car, almost a day never goes by without someone telling me how awesome my car sounds.
Well now that I'm about $6600.00 into mods I can honestly say that I have " 1BADZ28 " . Usually I have several cars a week that want to play with the big boy but it seems that none of them can hang. Its nice to know that I have the big boy on the block. Hopefully if everything goes as planned, I will have a BLOWN and Inter cooled Z sometime in 1999. Thats when the fun REALLY starts !
I built this web site to help others show off their dream cars and to inform new comers of the mods that are available to them for their F-Bodys as well as guide people in their decision in making the mods to their cars. The Links I have for speed parts are excellent. Most of the distributors I have listed I have purchased parts from. They are the best on the internet that I have found. But still shop around among them as you can still save even more by being a good shopper. So far I have gotten a very good response to this site, hopefully one day I'll see it profiled in a National car magazine and watch the Hits go through the roof !
If there is anything you would like to see on this site, PLEASE feel free to drop me a note and let me know what you would like to see. If you would like to link your site to mine, feel free. Use my banner and add a link back to me. Also If you have a modified F-Body, submit it to me and I will profile it here on " The Z28 Hot Spot " The Premier Z28 Showcase . . .
UPDATE: 6/19/99
Well for all of you that haven't heard the news, my dream car was totaled on 6/6/99 with the help of a drunk driver who managed to wipe out my 4 year project in a milli second. I was seriously injured in the accident and required some surgery to my left foot to put it back together. I also suffered a fractured right foot, a concussion as well as 2 banged up knees and various other minor injuries. I hope to be in a 1999 LS1 Camaro Z28 in the near future and will keep you up to date on the mods with the new project. Many of you have sent me well wishs and tons of E-Mail to keep me busy and I Thank You for that. Hopefully I can get just as much enjoyment out of the new car as I did with my old one. I sure will miss her, she treated me good. Pics of my car can be found by following the SITE NEWS link off the main page......
UPDATE: 8/10/99
The New 99' LS1 Z28 is treating me good. Bright Red with Dark Grey Leather,M6 Ect etc. I am still having problems with my left leg and foot but rehab is doing me alot of good. A second operation was performed to get me back together and it helped alot. I was at the track last Friday, 8/6/99 and ran a Best 1/4 of 13.62 @ 105.84 mph which really surprised me since it was 87' and humid. The car should have an easy 13.3 in it at least. By this time next year I should be well into the 12's and walking good ! I have started a new Racing team named (Z-Rated Racing). The name is derived from CHRIS aka 95LT1 on the Ultimate BB. We will be racing the rest of the 99 season and hopefully take some honors at the last run of the GM High Tech Magazine Shoot Out at Englishtown in September 99'. I'll let you know how we do..... The New Racing banner can be seen at the bottom of the screne, let me know what you think !!!........And Remember....................../////////

Please...Don't DRINK & DRIVE


My Little Girls Love Their Dad !!!
Thanks,
Bill Pador My Girls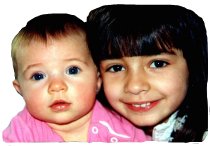 Alexa & Jacqulyn





Racing Team name created by: Chris Breault -- Maple Ridge,British Columbia,Canada
Copyright 1999