The Pador Family Picture Page

If your looking at this page, chances are that your part of our family. I have created
this page as part of a way to show off pictures I have aquired so everyone scattered
around the country could see the kids and such. I originally had a family page set up
many moons ago before I really knew the ins and outs of web page design. Now that
I have a ton more knowledge and an award winning web page titled Z28 HOT SPOT
I will make a page consisting of the family and things that go on. If you have a picture you would like
put on the page, send it to me in scanned form or hard copy and I'll scan it for you and I'll put it on
the site. So sit back and enjoy the pictures ! This page is best viewed at least 800 x 600 resolution.
Also it will take some time to load since all the photos will be on this one page so relax and give it time !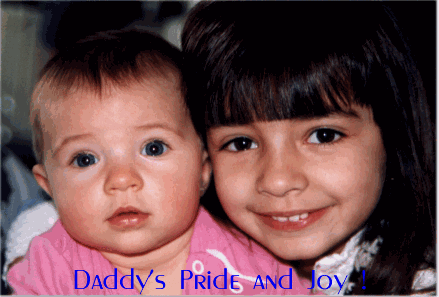 Alexa and Jacqulyn 7/98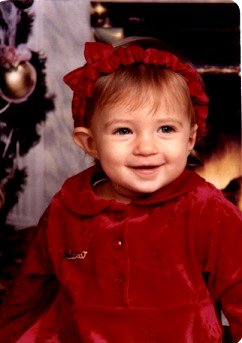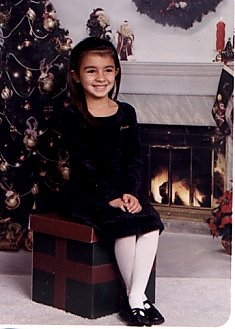 Alexa Nicole Pador 11/98 Jacqulyn Devon Pador 11/98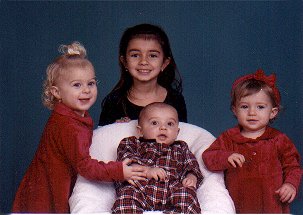 Jenna, Jacqulyn, Alexa and Anthony 12/98

Alexa's Birthday Party 11/98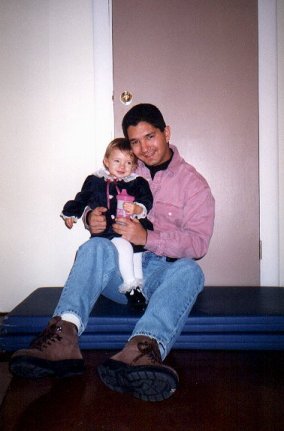 Me and the Destroyer 11/98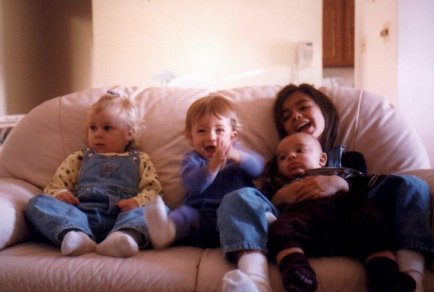 Jenna, Alexa, Jacqulyn and my handsome nephew Anthony

Well, Thats it for now. Send me some pics to liven up the place some more and lets get this virtual
family album kick'en.I will update the page as pictures come in !
If you have pictures scanned just E-Mail them to me !

This page Owned and maintained by Bill Pador
All Pictures are the property of Off Duty Graphics
and may not be used or copied in any manner.

Copyright 1998
[an error occurred while processing this directive]