Wanna Win this award ?
You had better have a GREAT car site, I don't give this award lightly nor should
you expect to win it without having a very GOOD car site !
My Award is not just for Camaro sites but for ANY car site that meets my criteria.
My award is one of the toughest car site awards to get but when you get it you'll know that you have the backing of The Best Chevy Z28 Showcase spot on the net which will increase your site traffic !
I am very choosy, don't feel bad if you don't qualify, just strive to make your
site better and try again ! A great site takes tons of work and you will achieve your goal if you make an effort !
If you qualify, you'll be sporting one of these depending on your site !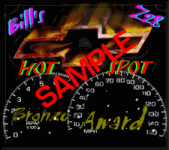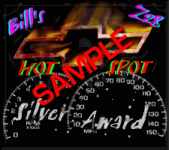 Good Luck !
Award Winners Pages
---

Chris Frezza Supercharged Z28 Page - GOLD Award


Lou's Camaro SS and Z28 Page - GOLD Award

---