Tom Byrne 1998 LS1 Nitro Z28
481 HP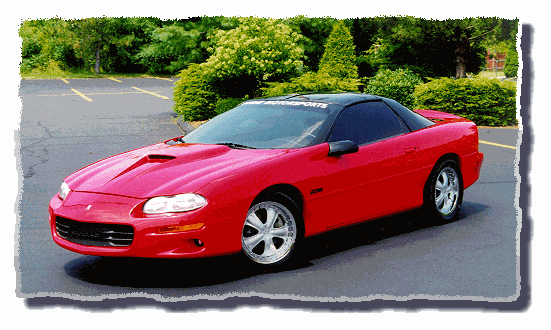 MODIFICATIONS:

Tom Byrne
Tom is also the owner of TBYRNE Motor Sports which specializes in speed,
handling and cosmetic parts for LT1 and LS1 Camaros.
Please drop by his site and check out the wonderful deals he has.
Tom also has Group purchases all the time which can save you BIG bucks.
Tell him you saw his car featured on Bill's Z28 Hot Spot for a sweet deal !
The next car belongs to Toms Girl Friend... I'm jealous !