Jack Haigler 1978 Z28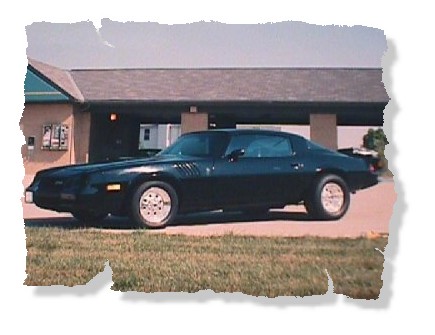 .

MODIFICATIONS:
Engine: Balanced and Blueprinted Bored and honed with deck plates .30 over
decks machined and squared to crank centerline, all rough edges deburred, 10:1 compression TRW pistons,
high volume oil pump
windage tray
main stud kit
chrome molly rings
6 quart milodon shallow oil pan
double roller timming chain
March pulleys
All machine work was done by performance research of Columbus, Ohio.
Heads:Bowtie bowls blended, port job, street/strip multiangle valve job, 1.5 roller tip rockers,bowtie hardened pushrods, stainless steel valves.
Cam:Lunati 292 advertised duration, 230 duration @ .050, 480 lift 109 lobe seperation.
Ignition:MSD 6AL with spark advance curve kit.
Transmission:Rebuilt 350, 3500 TCI Stall, Transmission cooler, shift kit, B&M mega shifter.
Intake: Victor Jr.
Carburator: Holley 750 double pump
Edelbrock manual fuel pump.
Rear end: 4.10 posi 8.5 inch
Tires and Wheels: Super LIte 2 rims, 3.5 front, 8.5 rear,26 inch tall Mickey Thompson Sportsman Front
Mickey Thompson Sportsman Pro 28 x 10.5.
Body: Front sub frame completly rebuilt (removed and sandblasted)
subframe connectors, poly-urethane body bushings and suspension bushings, entire car painted black, all chrome
blacked out.
Car runs 13.60 at the track but is faster on the street


Jack Haigler