Wendy Myers 1998 Z28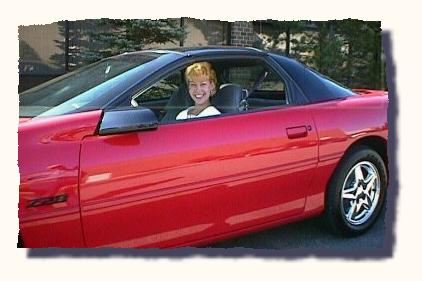 My Mods List is as Follows:
Well, Wendy doesn't have any mods yet since she only got the car in July 1998.
But she does plan on modifying and tells me that she has broken the 100 mph barrier !
Well Wendy, Its time to head for the 125 mph mark, Then onto the 150 Mph Club ... Good Luck Wendy !
PS. Those Chrome wheels go great with that Smile . . .